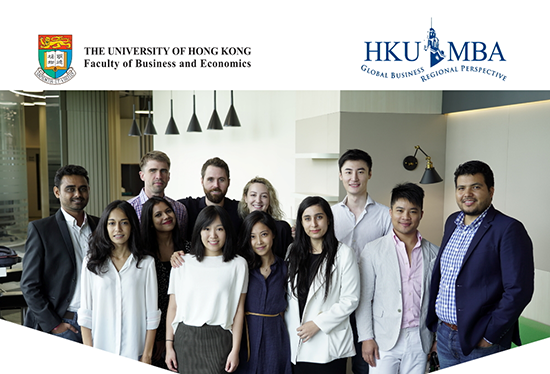 Full-time MBA – 1-year intensive programme with 3 tracks.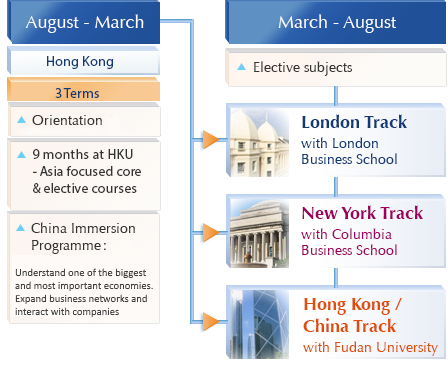 In this live webinar, we will provide information on HKU full-time MBA programme offerings such as programme curriculum, merit-based scholarships, career services, the China Immersion Programme, the London and New York tracks, Asia-focused core and elective subjects, and networking opportunities.
Most importantly, we will discuss the admission process and answer any questions you may have regarding our full-time programme.
Don't miss out on this valuable opportunity!
HKU Full-time MBA Live Webinar - Online (9/9)
Date: September 9, 2020 (Wednesday)
Time: 20:00-21:00 (Beijing)
Register: Click here
HKU MBA - Top MBA programme ranked amongst all major rankings:
No. 1 in Asia for 9 consecutive years
The Economist - Full-time MBA Ranking (2010-2018)

No. 1 Worldwide
Times Higher Education and The Wall Street Journal Business School Report 2018
"Top Tier: One-Year MBA Degrees"

No. 1 Highest 10-Year ROI & Shortest Payback Period: MBA, Asia-Pacific
QS TopMBA.com Return on Investment Report 2018

No. 13 International School
Forbes - "The Best International MBAs: One-Year Programs" 2019

No. 13 worldwide
The Financial Times - "Top MBAs for Finance" 2018