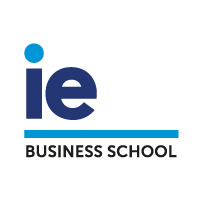 IE, one of the leading higher education institutions in the world, would like to invite you to our next "IE Day: Future disrupters and the creation of value beyond 2020" in Beijing.
We would like to invite you to experience a day in the life of an IE student. You will be able to learn about IE, its schools and programs by participating in different master classes and info sessions as well as discuss jobs of the future with alumni and human resource representatives from top companies.
For more information about the masterclasses CLICK HERE.
IE Day: Future disrupters and the creation of value beyond 2020
Beijing - Dec. 10
Date: Sunday, December 10, 2017
Time: 13:00 - 19:00

Venue: Kr Space, 3rd Floor, Building 2, Inno Way, Zhongguancun
    海淀区中关村创业大街2号楼3层 Kr空间

REGISTER: Click Here
Agenda
1:00 PM Registration and Lunch
2:00 PM Welcome and opening remarks
2:10 PM "Trends in Graduate Education" (Hiaisong Ho - GMAC Director)
2:45 PM Master Class "The 4th Industrial Revolution: Your guide to navigating & creating success"
3:45 PM Alumni Panel: How life changed after IE
4:30 PM Master Class "Moving beyond 2020 and the Skills for Success"
6:00 PM Panel: Jobs of the Future
6:50 PM Final Remarks
7:00 PM Networking
About the Speakers
Professor Carlos Pallero's main area of interest is to help all kind of students to achieve excellence in learning through interactive and meaningful teaching. Carlos Pallero is the Founder and Director of Mente Colectiva, an organization focused on helping educators and executives achieve excellence by training emotional intelligence, NLP, and coaching. At IE University, Carlos Pallero teaches LLB and psychology students how to apply NLP and emotional intelligence techniques in order to excel as lawyers and psychologists. He has an impressive track record in the implementation of emotional intelligence, NLP and coaching techniques in educational institutions and companies.

Borja Gonzalez Del Regueral (Ph.D. in Thermoeconomics from Polytechnic University of Madrid). Within his almost 20 years of professional experience Dr. Gonzalez del Regueral combines both work at world's largest companies, his own business and a unique research in energy sector. His professional mission is to help companies instill a culture of disruptive innovation and educate a next generation of young professionals able to draw on innovation methodologies to be leaders in their chosen areas of work.
Please confirm your attendance as places are limited.
We look forward to meeting you soon!
Alex Buriel
Director - IE China Office
alex.buriel@ie.edu