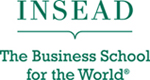 The INSEAD MBA curriculum comprises a range of required core courses and electives. The core courses cover traditional management disciplines including finance, economics, organizational behaviour, accounting, ethics, marketing, statistics, operations management, international political analysis, supply chain management, leadership and corporate strategy.
There are approximately 80 electives on offer in the Accounting and Control, Decision Sciences, Economics and Political Science, Entrepreneurship and Family Enterprise, Finance, Marketing, Organisational, Strategy and Technology and Operations Management areas.
INSEAD is currently ranked as the #1 global business school by several leading publications including Bloomberg BusinessWeek and QS Global 200 Business Schools Report, The Financial Times ranked it #6 in the world at 2012. Moreover, it has been the highest ranked one-year MBA programme on the list of Financial Times for several years in a row. Informally, INSEAD is known as one of the "WISH"-list schools, alongside Wharton, Stanford and Harvard.
Learn more about INSEAD by attending our information session. You will have the opportunity to become familiar with the institution as our representatives talk about the programme offerings, career services and admissions process.
MBA Information Session in Shanghai
Date: December 3, 2013
Time: 6:00 pm to 8:00 pm
Venue: The Longemont Shanghai
1116 West Yan An Road, Changning District
RSVP: http://mba.insead.edu/form/attend_event.cfm?event_id=AHKA-E2KYG8
MBA Information Session in Beijing
Date: December 5, 2013
Time: 6:00 pm to 8:00 pm
Venue: Beijing Marriott Hotel City Wall
No.7 Jian Guo Men South Avenue, Dong Cheng District
RSVP: http://mba.insead.edu/form/attend_event.cfm?event_id=AHKA-E7IAKK