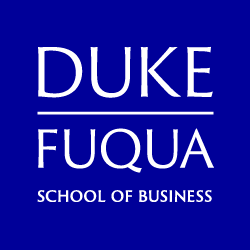 Duke's Global Executive MBA Information Sessions - Beijing (12/3) Shanghai (12/16)
If you are considering an MBA and do not want to interrupt your career, Duke University's Global Executive MBA program may be right for you.
Meet With Us
Learn more about this Duke MBA program and The Fuqua School of Business at the upcoming information sessions with our alumni and East Asia Regional Director Jodie Zhu.
MBA programs are about fit. Join us to see if the Duke experience suits you.
Duke's Global Executive MBA Information Session - Beijing (12/3)
Date: Sunday, December 3, 2017
Time: 15:00 - 17:00
Location: JW Marriott Hotel Beijing, 83 Jian Guo Road, Chaoyang District, Beijing
Duke's Global Executive MBA Information Session and Open House - Shanghai (12/16)
Date: Saturday, December 16, 2017
Time:15:00 - 17:00
Location: JW Marriott Hotel Shanghai at Tomorrow Square, 399 Nanjing West Road, Huangpu District, Shanghai
Registration is required to attend. You will receive additional event information after you register.
====================
Find Your New Direction
Working professionals from around the globe come together to earn a world-class MBA in this 17-month program. You'll grow beyond your comfort zone through international residencies that emphasize how culture and institutions shape business in Asia, Latin America, Europe, and North America. A unique team approach ensures that you learn from your classmates, high-potential peers working in different markets with expertise in different functions. You'll build business acumen and a diverse global network—without interrupting your career.
Traveling Campus
Class convenes first in Durham, North Carolina, over a 2-week orientation session in late July. Then your classroom starts to move—through Asia, Latin America, and Europe, where you'll gather for 1-week residencies in October, January, April, and June, with each residency preceded and followed by distance learning periods. At the end of September of your second year, you'll return to Duke for a final 2-week residency. The intense format ensures you'll experience the total immersion of a traditional MBA program while continuing to work and live wherever you call home.
World-class Curriculum and Faculty
All Fuqua degree programs are taught by the same world-renowned faculty, who are recognized for excellence in both teaching and research. While our faculty are known for their accessibility across degree programs, the Global Executive format fosters an even closer relationship. Traveling and living together for international residencies, you'll interact with your professors both in and out of the classroom. And since your distance learning platform is always on, your faculty are monitoring class bulletin board discussions and responding to emails continuously.
Experiential Learning
You'll go out into the field to gather real-world data points. The Global Executive MBA curriculum includes a range of non-traditional assignments—like interacting with locals—that get you out of your comfort zone. You'll observe operations and meet with managers in company visits, developing insights on different industries. Senior leaders engage with your class in each country, providing perspective on that region's political economy. These experiences enrich classroom discussion while giving you a real-world sense of the concepts you learn.
Global Context
The Global Executive difference comes from our focus on developing your global awareness. You'll take two multi-term courses that expose you to issues in international commerce. Through a mix of classroom work and experiential learning, these courses have you explore how market dynamics and institutions drive the world economy while learning how to adapt your leadership style to different cultural contexts.
Experience Diversity at Its Core
Fuqua's Global Executive MBA program teams you with highly talented working professionals from different industries around the world.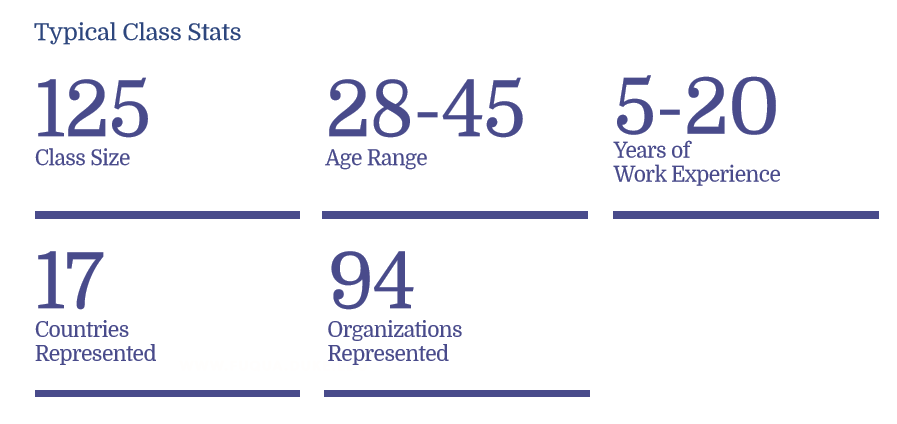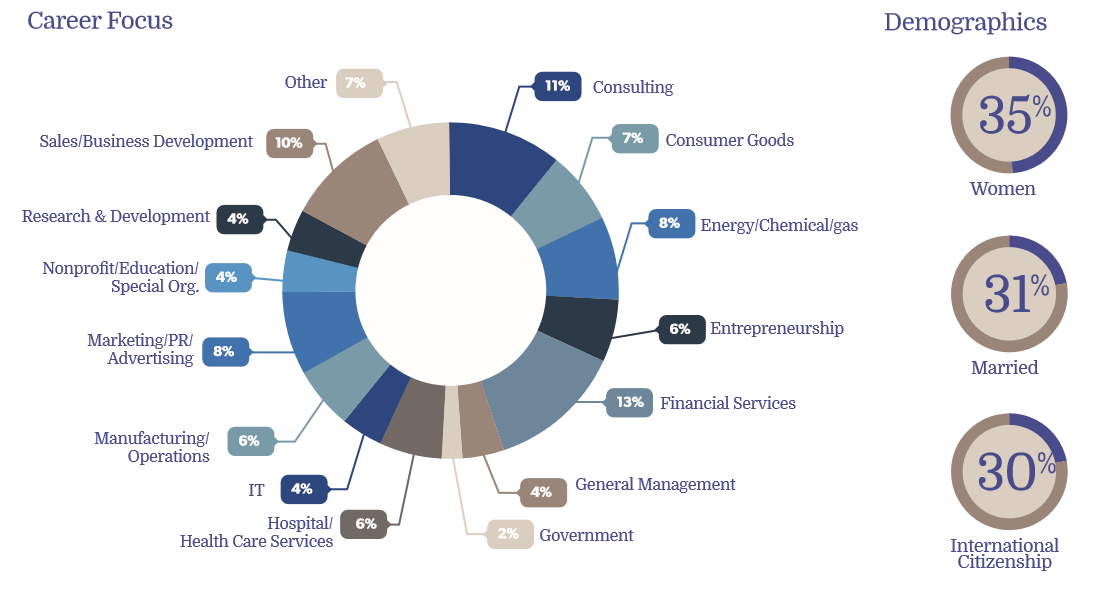 Climbing the Ladder
Typically, working professional MBA students earn a promotion in title subsequent to graduation. While approximately 60% of students entered their program as analysts or managers, today over 60% of the Global Executive MBAs are at the director, vice president or C-suite executive level.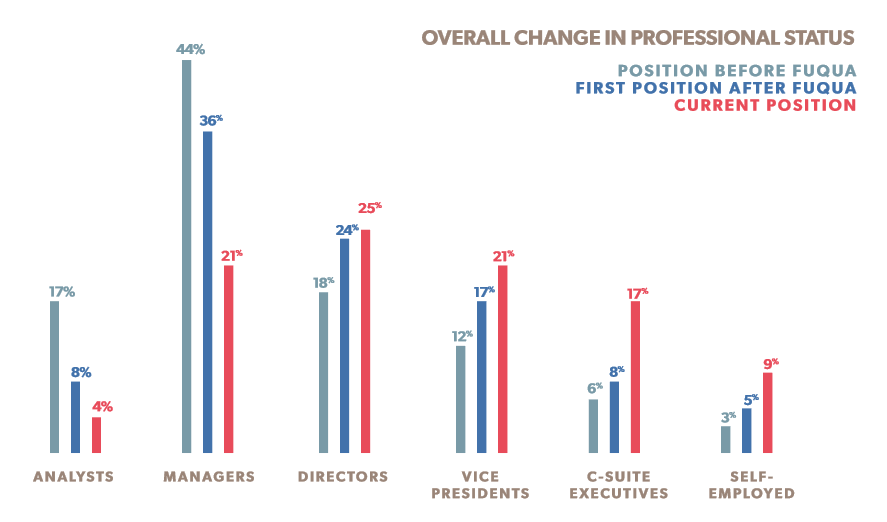 More details about our programs are available on our website.
Follow us on WeChat.