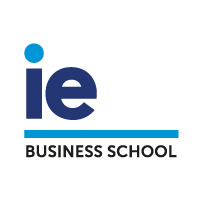 IE upcoming events in China: Master Class - Spark your Creativity
IE is one of the leading European higher education institutions, whose belief in innovation, diversity, with more than 92% of international students, and entrepreneurship is an integral part of its drive towards academic excellence. With its centrally located Madrid campus, international student community, and dynamic learning environment, IE is the perfect place to develop your career.
We would love for you to join us in our upcoming Master Classes - "Spark your Creativity" by Max Oliva.
We've been led to believe that we're less creative than what we are. We also know that most of us reduce our creative confidence as we grow older, given our fear of failure, fear of judgement or lack of emotional safety, to name a few. Instead of going over whose creative and who's not, in this workshop we will focus on how we can enhance the sparks that enable creativity's inputs to flow in a team, while reducing our blocks, thus allowing for more outputs to come to life. Creative confidence is a movement that needs fostering to create new solutions to the problems and challenges that the world so desperately needs.
Additionally, you may take this opportunity to sign up for a 1-to-1 Informal Interview, if you want to know more about IE.
About the Speaker:
Max is our most passionate international entrepreneur, starting his first entrepreneurial adventure more than 15 years ago, connecting youth from across the world with Nobel peace prize laureates, scientists, social entrepreneurs and more than 200 Heads of State in order to find solutions to the global challenges of the 21st Century. Max is professor at IE Business School.
Register here for the events in Guangzhou:
Guangzhou 17 October 19:00
Register here for the events in Shenzhen:
Shenzhen 19 October 14:00
Register here for the events in Hong Kong:
Hong Kong 20 October 19:00
Register here for the events in Taipei:
Taipei 21 October 19:00
Register here for the events in Xi'an:
Xi'an 23 October 19:00
Register here for the events in Shanghai:
Shanghai 25 October 18:30
We look forward to meeting you soon!
Alex Buriel
Director - IE China Office
alex.buriel@ie.edu